Section type
Section elements display a block where all children are under a common label. This is useful for grouping content that is relevant to eachother. Section elements can be added by accessing the section type element button within the element type menu.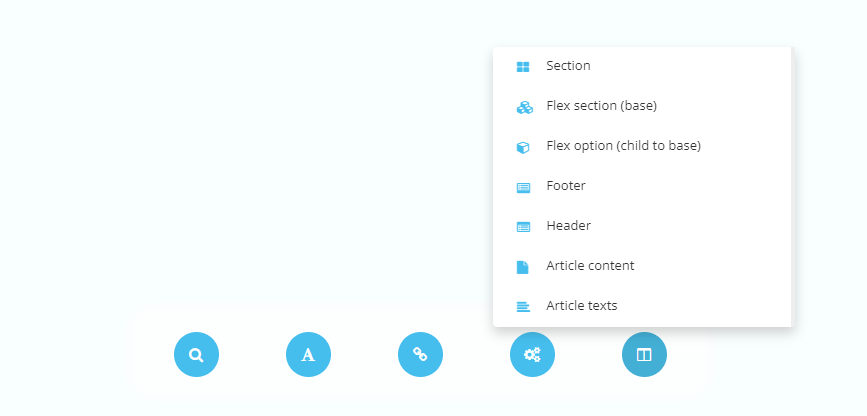 Section
Section displays the section label and all added children components underneath.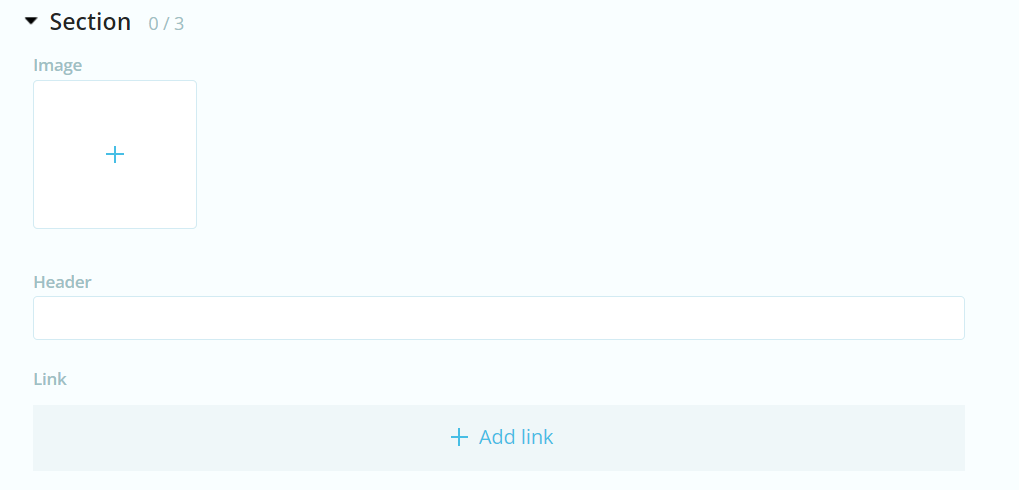 Flex section & Flex option
Flex section is a collection of flex options. The flex options are all under the flex section label. Content administrators can structure their content on their own by freely adding new flex options and restructure the order of the flex options within it.